ABOUT US
When it comes to designing, engineering, manufacturing and marketing the best sporting equipment on the planet, we play to win. Because we're as passionate about our craft as our athletes are about theirs.
At Wilson, we talk to athletes. We listen to them. Then, we challenge the status quo to create the equipment they need to be their best. We are on a mission: To ignite the true potential in every athlete.
Our passion for sport goes beyond baseball diamonds, tennis courts, or football fields. It's also evident in our WilsonLABS, our innovation hub at Wilson, and meeting rooms. Because every member of the Wilson team comes to play every day.
That's where you come in.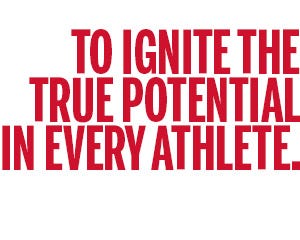 We know that great people make us a great company. So we seek to draft the very best. We're looking to bring game-changers, who have an insatiable drive to take the world of sport to the next level, onto our growing team. We're not looking for benchwarmers here, but rather hard-working, ambitious, team-first individuals who desire to make a difference —and who love to help others win.